Student Dormitory
Fuyo Dormitory (Kofu Campus) (Men's Dormitory)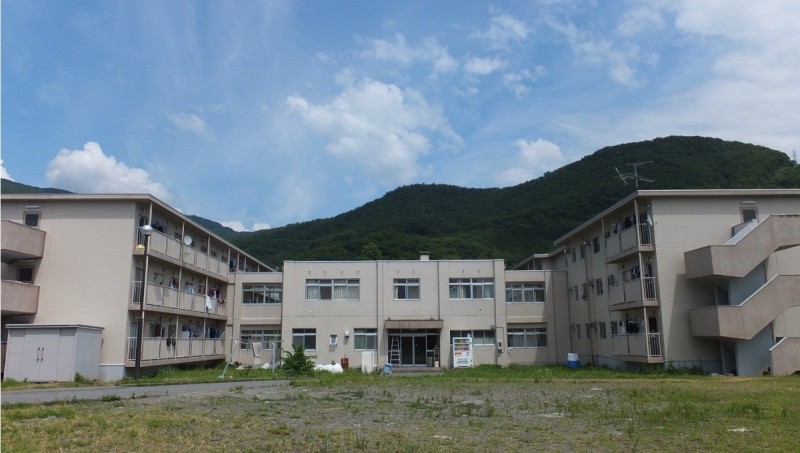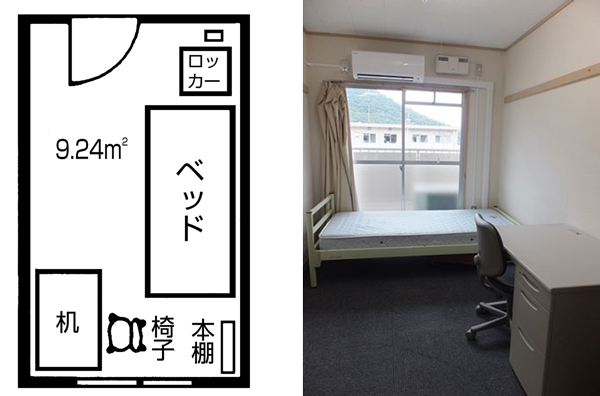 One month's expenses
Dormitory fee : 10,000 yen per month, other expenses about 5,000 yen per month
Period of Stay : The period of residence is until graduation
* The Dormitory fee may be revised in the future.
* Other expenses refer to electricity, water, fuel (gas) charges, etc.
* Dormitory fee will be deducted from the designated financial institution.
(Residents will be responsible for the withdrawal fee related to the collection of common service fees..)
Contact information
Contact : Student Support Division TEL 055-220-8052 / 8045
Student Dormitory Shiyokan (Kofu Campus) (Women's Dormitory)
One month's expenses
Dormitory fee : 20,000 yen per month, other expenses about 5,000 yen per month
* Other expenses refer to electricity, water, fuel (gas) charges, etc.
* Dormitory fee will be deducted from the designated financial institution.
Period of Stay
only new students .The period of residence is up to one year.
Contact information
Contact : Student Support Division TEL 055-220-8052 / 8045
International Students'House
Kofu International Residence Hall
Kofu International Residence Hall (Kaiji Branch)
Kofu International Residence Hall (ANEX)
https://www.ciee.yamanashi.ac.jp/en/support/42/
Medical Campus International Residence Hall (Accommodation)