Greetings from the President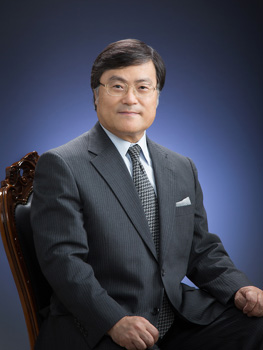 In addition to advancing leading-edge research that blends medicine, engineering, and agriculture and through advanced, result-based education, the University of Yamanashi contributes to society by developing well-educated individuals capable of responding to regional demands and becoming part of the backbone of the local community while playing an active role on the world stage.
Our university has Faculty of Education and Human Sciences, Faculty of Medicine, Faculty of Engineering, and Faculty of Life and Environmental Sciences. Students here learn from advanced research and highly respected faculty who instill passion, broad perspectives, superior ethics, and specialized capabilities in every student.
The year 2016 will be exciting as the university is implementing a radical educational reform in graduate schools through a large-scale reorganization of existing graduate schools and by creating a new graduate school for agriculture-related sciences. The implementation will be accomplished in three phases, with mid-term plans for 2016 that correspond to various needs. These important changes will further advance our education and research designs that bring together various fields. We strive to strengthen the ability to internationally succeed and to contribute to the local community by creating exceptional individuals who can accept local and global roles.
As noted above, the University of Yamanashi trains individuals who display the ability to succeed. To further advance that goal, we will continue to assess our efforts and ask for cooperation and input from everyone, within and outside the school, as we continually engage in the reform.
Shinji Shimada, President
The University of Yamanashi